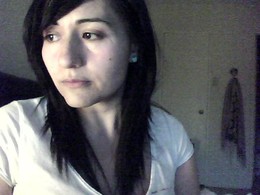 Gallerys: 15 Mill Street Distillery District
Staircase Showcase at 74 McCaul St.
Sold To Aquavista Bayside Toronto Waterfront Corporate Collection
Sold to Home Life Realty

ARTBOX Toronto Licensing & Gallery Launch Party
Artwalk 2016 / 2017 Upper Beaches Gallery at 991 Kingston Rd
M2 Gallery Vaughan Ontario

Bio:
I am Chilean born artist selling art to Toronto developers and residential communities. I studied drawing at OCAD and mostly self taught. My art has been published in The Big Art Book through Scarborough Arts. I have participated in art walks and art battles across the city in the past 3 years. I've created my first hands on workshop for Culture Days Toronto 2017 at the Thorncliffe Branch Library called Mood Painting and it was a success.
(416)556-6174

.
marianahernandez.crevado.com