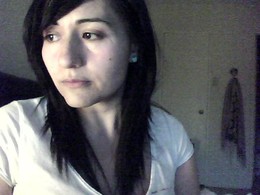 Gallerys: Sale & Exhibition Distillery District 19 Mill street
Gallery City 2018 and a sale for Metrolinx/ Crosslinx (sold Safe Descent)

Published in THE BIG ART BOOK Scarborough Arts

Sold To TRIDEL Aquavista Bayside Toronto Waterfront Corporate Collection
ARTBOX Toronto Licensing & Gallery Launch Party
Artwalk & Art Battle 2016 / 2017 Upper Beaches Gallery at 991 Kingston Rd
M2 Gallery Vaughan Ontario

Bio:
I am Toronto based artist selling art to Toronto developers and residential communities. I studied drawing at OCAD and mostly self taught. My art has

been published in The Big Art Book through Scarborough Arts.
I enjoy rationalizing feelings and circumstances by compartmentalizing images and shapes mostly in blue.
'Scattered' Painting was acquired by Tridel & Hines Aquavista Bayside Toronto, and is now part of the ongoing Bayside revitalization project.
P: (416)556-6174
EMAIL: onem@hotmail.com

INSTAGRAM: Weforgotlilacs
Twitter: Mariana_ArtsTO

.
marianahernandez.crevado.com